Career Growth Begins With
Right Placement.
Gain the upper hand through our extensive network of world-renowned industry and placement partners.
Our Current Placements
We hone our students to become all-round experts in the field of Digital Marketing. This gives them the opportunity to work for some of the top agencies in the country.
Five steps towards 100% job guarantee

Explore placement opportunities and find the right one for you with our complete support.
Brands that are our placement partners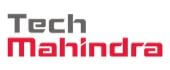 Career Growth
Take the next step in your professional journey, with courses designed to help you grow your career.
Student benefits

Right from your professional growth and development, to your personal well—being, Jetking is here for you.
What are they saying about us?
Find out what DotcomVidya means to our affiliates- from industry leaders and alumni, to our internationally benchmarked faculty and support staff.
Mr. Biren Jaha
HR Manager
It was a great experience for us to participate in the National Job Fair that is frequently organized by DotcomVidya. It's a really good approach to meeting employers and encouraging job seekers. Officials of United Infosoft.
Strengthen your career prospects and get placed in renowned companies